Hey Everyone!
Today I decided to make Acronyms describing Harry Potter Characters :)
I like Harry Potter, I know it's really, REALLY hard to tell, but yea, I do ;) LOL! :)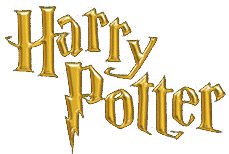 So here they are…
Harry.
Helpful, Awesome, Restless, Revolutionary ;), Young (in the Books ;)
Harry.
Ginny.
Gorgeous, Interesting, Nice, Neat, Young ;)
Ginny.
Ron.
Rad, Outstanding, Neat.
Ron.
Ok, let me try Hermione…
Hermione.
Happy, Energetic, Magical ;), Interesting, Ornery (at times;), Neat, Eager.
Hermione.
Luna.
Loony (in an awesome way;), unusual, neat, amazing.
I like that one :)
Luna.
Fred.
Funny, Rad, Energetic, Delightful.
Fred.
Hope you enjoyed these :)
-Anna <3